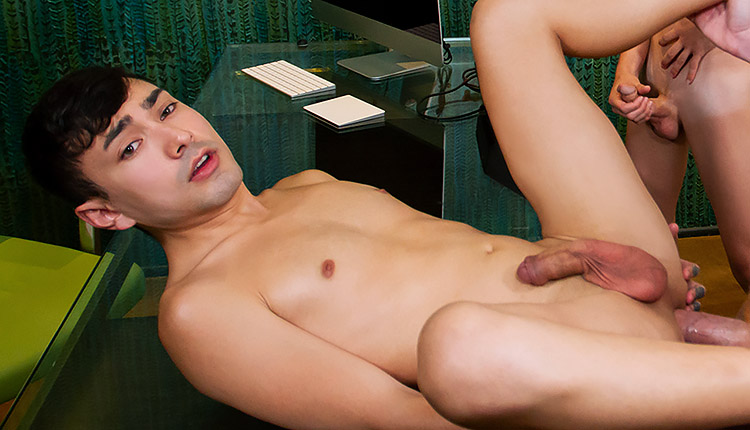 Emrys Angel, Nick Floyd & Brody Kayman
Brody bangs Emrys in a Therapy Dick episode from Say Uncle.
Nick Floyd and Emrys Angel request a therapy session with Brody Kayman. Their sex life has become a little dull, and Nick wants to try new things. Brody suggests an approach that involves stripping Emrys down and making him try Brody's cock. Nick watches his boyfriend being fucked by his therapist, a fantasy that ends up strengthening the couple in the hottest way.