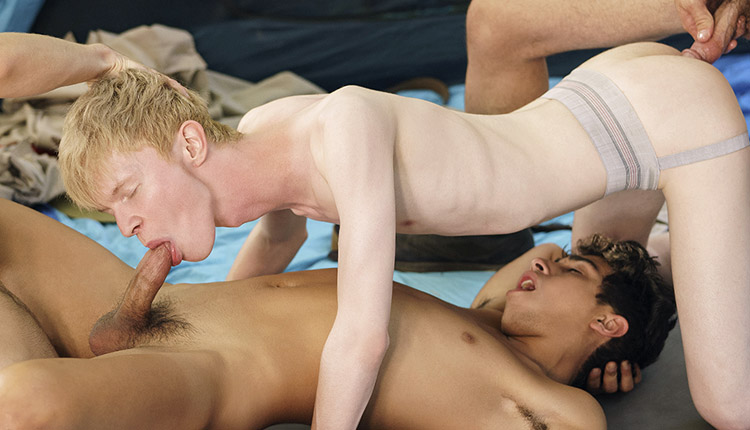 Gabe Bradshaw & Drew drilled by Colton & Greg
Gabe and Drew get tag-topped in a Boys At Camp episode from Say Uncle.
Colton and Greg McKeon approach Gabe Bradshaw and Drew to congratulate them on their successes at camp. Colton and Greg want to induct the two young scouts into their secret club. The initiation process begins immediately, and soon Colton and Greg have Drew and Gabe bent over and loving their induction.
Say Uncle model page: Drew