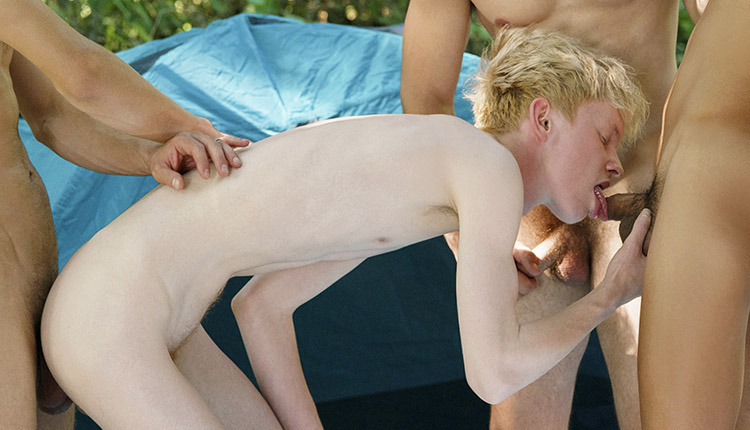 Gabe Bradshaw & Drew with Colton & Greg McKeon
Everybody drills Drew in a 'Boys At Camp' episode from Say Uncle.
Drew and Gabe Bradshaw are counting down the days until they leave camp. When Colton and Greg McKeon find out the boys aren't having a good time, they suggest a game of leapfrog. But this version is a little different, and Drew and Gabe's attitudes quickly change.
Say Uncle model page: Drew