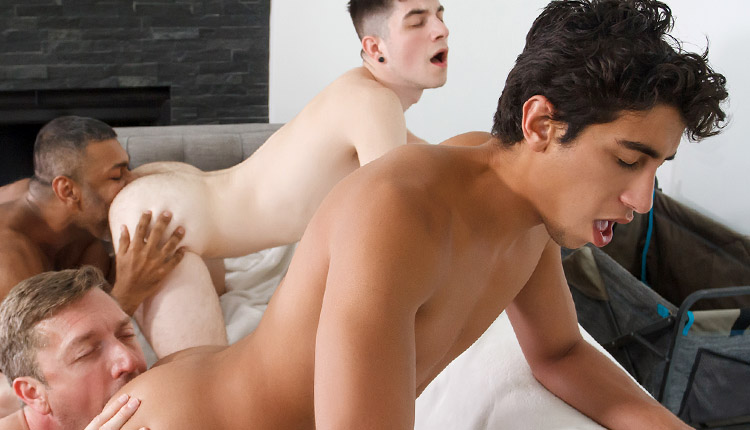 Gabe Bradshaw & Harrison Todd with Mike & Ryan
Both boys bottom in a Twink Trade episode from Say Uncle.
Ryan St. Michael and Harrison Todd work together as contractors. When they go to a client's house, they are greeted by a completely naked Gabe Bradshaw, who explains that he and his stepdad Mike are naturists. Gabe invites the contractors to join them, so Ryan and Harrison take off their clothes and the excuse is perfect for the for guys to chill together and have a nasty fuck session.