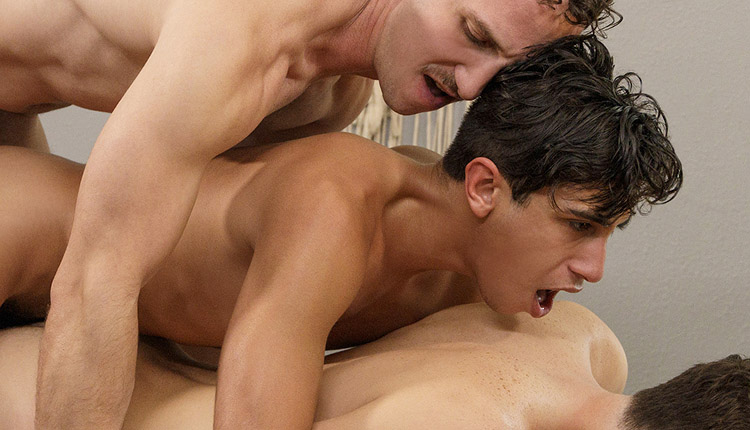 Gabe Bradshaw, Mark Something & Greg McKeon
Mark gets a massage and more in 'Concept: Deep Tissue' from Say Uncle.
Mark Something gets a massage from Gabe Bradshaw and Greg McKeon. Things start to get really hot when the pair gets to Mark's front, and they rub him down to get him fully relaxed. Gabe and Greg get deep inside Mark for the ultimate massage to reach the most demanding and neediest muscles. Afterward, Mark feels much more at ease.