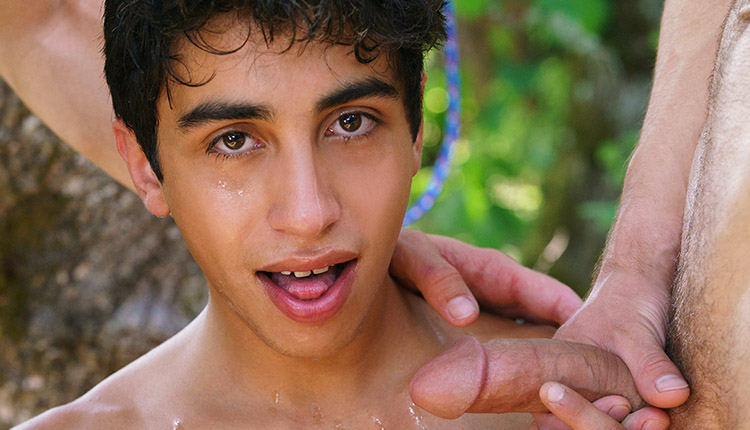 Gabe Bradshaw scewed by Colton & Greg
Gabe's tag-topped in a Boys At Camp episode from Say Uncle.
It's time for the knot-tying drill, but scout leaders Colton and Greg can't private Gabe Bradshaw anywhere. They spot him secretly masturbating by the hillside and decide to teach him a lesson. Gabe is trying to be obedient, so he gets down on his knees and starts sucking dicks, but it will take more than that. He'll have to bend over and stretch his ass before his leaders are satisfied.