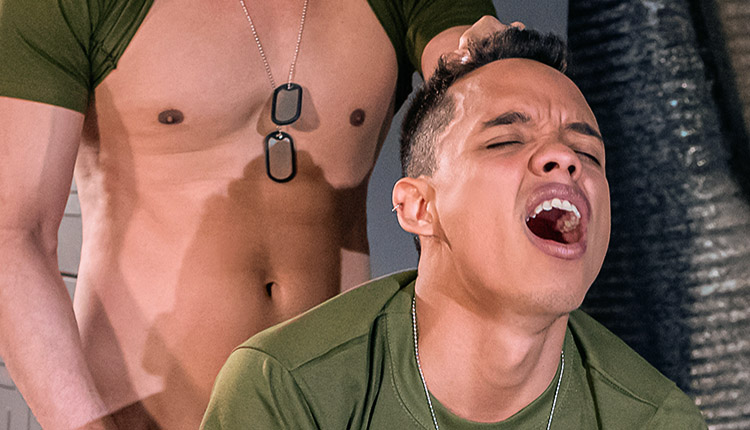 Giorgio Angelo fucked by Faisul Bittar
Faisul tops Giorgio in a 'Military Dick' episode from Say Uncle.
Giorgio Angelo gets scolded by his leader, Faisul Bittar, for being late to military training. To make matters worse, Giorgio's locker is untidy and his boots are a mess. His behavior far below Faisul's standards and must be punished, so Faisul makes sure this lesson won't soon be forgotten.