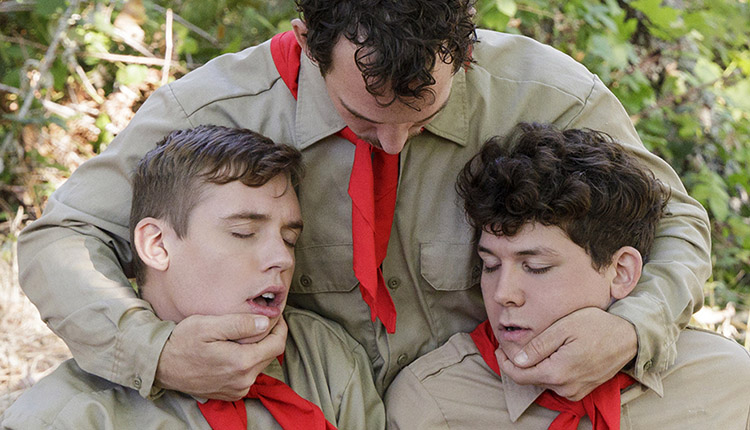 Grey Gold fucked by Jack Bailey & Greg McKeon
Grey takes two in a Boys At Camp episode from Say Uncle.
Grey Gold and Jack Bailey are selected to join 'The Order of the Fire,' but Greg McKeon has a multistep plan for the two scouts. As part of their first test, they must whip out their cocks and please one another. Their bond is stronger than ever after sharing a passionate fuck session.