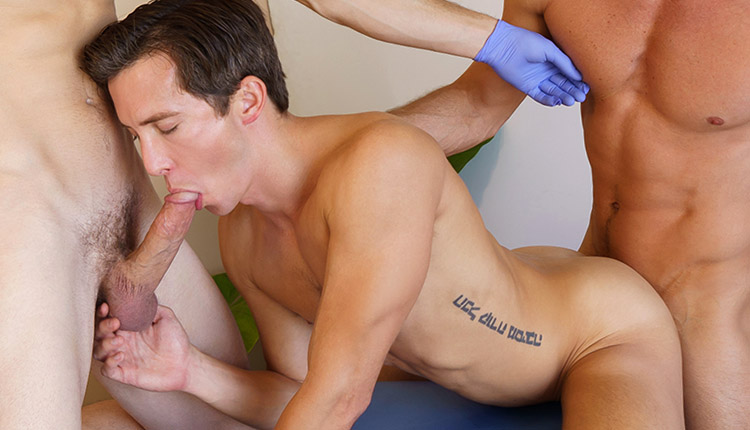 Isaac Parker screwed by Quin & Johnny
Isaac takes two in a DoctorTapes episode from Say Uncle.
Isaac Parker goes to Dr. Johnny Ford's office due to a weird condition: he cannot take off his underwear because it's too tight. The doctor and his assistant, Quin Quire, cut off Isaac's underwear and realize a more thorough test is needed. Quin sucks the patient's dick as Johnny feeds Isaac with cock, and the two don't stop until they find a proper diagnosis. For more Isaac, see his Say Uncle model page.