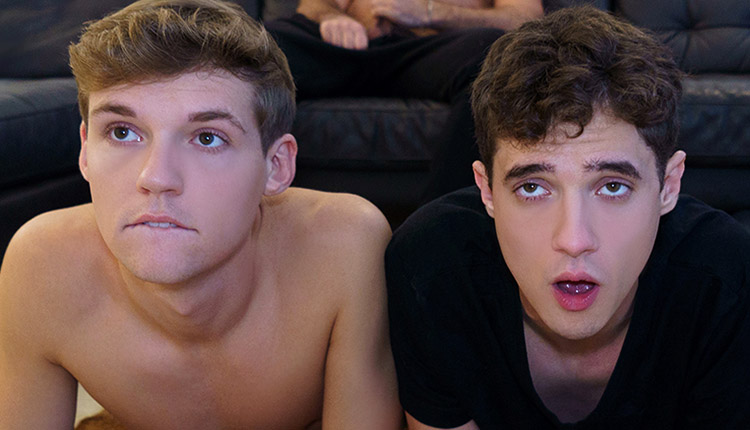 Jack Bailey & Andy Adler with Jax & Max
Andy and Jack bottom in a Twink Trade episode from Say Uncle.
Jax Thiro and Max Romano's weekend continues as they spend time with their stepsons, Andy Adler and Jack Bailey. Jax is concerned that Max wants to have sex with Jack again, and when the four gather for a horror-movie night, Max takes a dildo and starts playing with Jack's ass. Jax wants to stop them, but Andy convinces him to join the others for a foursome.