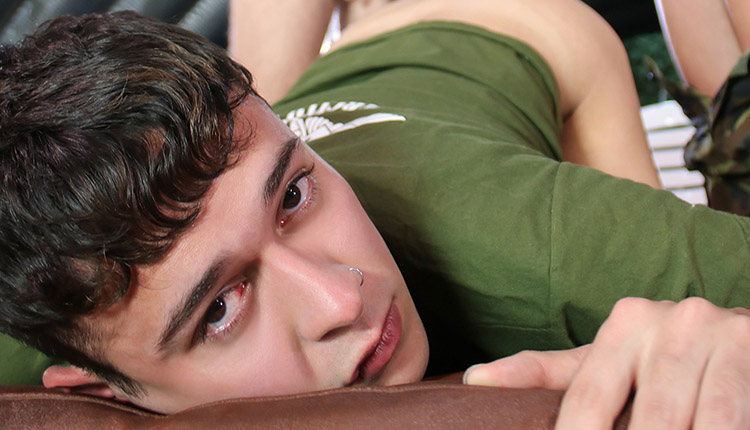 Jake Lotti & Loick Gauthier drill Dimitry Simonit
Dimitry's tag-topped in a Military Dick episode from Say Uncle.
Cadet Dimitry Simonit is under the spotlight when Jake Lotti and Loick Gauthier discover that someone ate everything at the pantry. Dimitry won't reveal what he knows, so his fellow soldiers try a different approach to get the information out of him. They take control of Dimitry's ass and tag-team to plow it and make him confess.