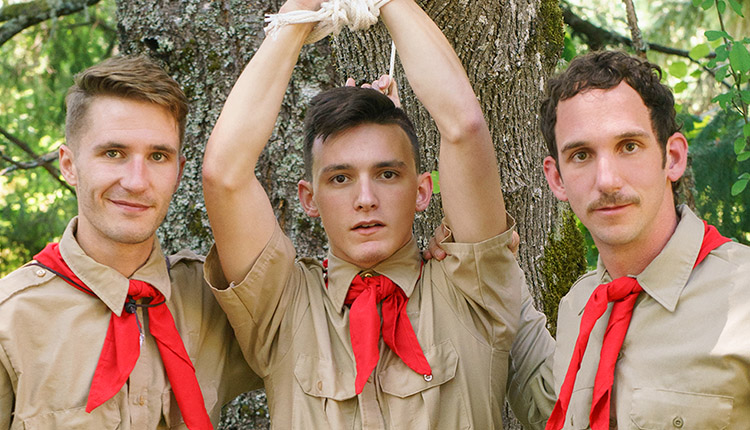 Jakeb Wilde fucked by Colton McKeon & Greg McKeon
Jakeb takes two in a 'Boys At Camp' episode from Say Uncle.
Scout boy Jakeb Wilde gets busted trying to jerk off behind a tree by Scoutmasters Colton and Greg, so they decide to punish him properly. They tie up Jakeb after undressing him and proceed to give him a lesson on being naughty that he'll never forget.