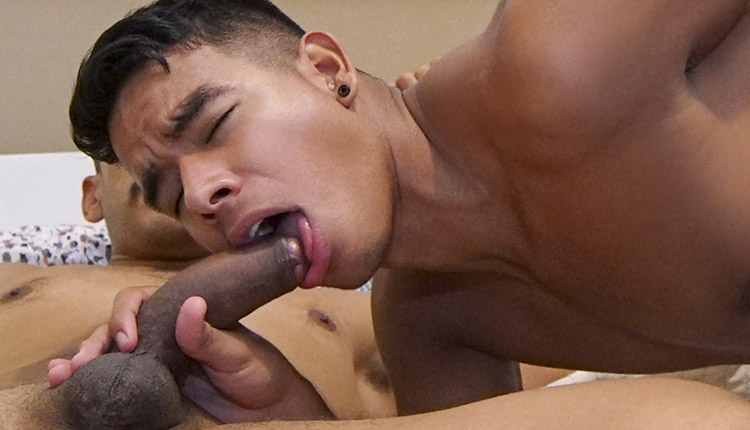 Jay Seabrook screwed by Leo Silva & Tim Hanes
Jay takes two in 'Rough Rider' from Say Uncle.
Tim Hanes, Leo Silva and Jay Seabrook have always wanted to play with each other's toned bodies, and they're finally making it happen. After a little horseplay, the boys peel each other's clothes off and enjoy a raw anal threesome that leaves them dripping in sperm.