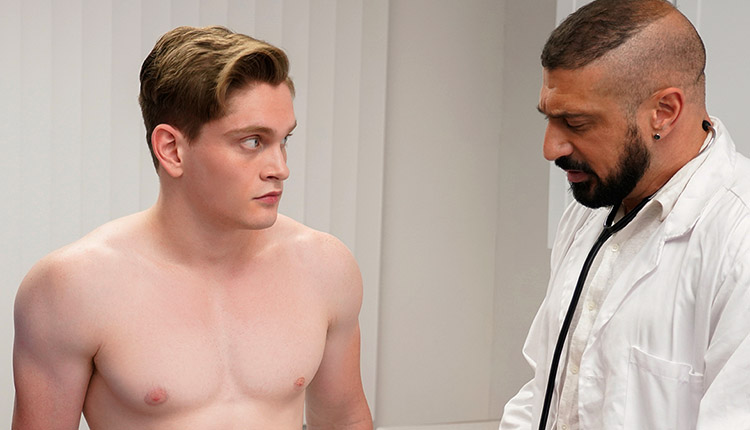 Jay Tee, Cole Church & Marco Napoli
Jay gets a thorough exam in a 'Doctor Tapes' episode from Say Uncle.
Dr. Marco Napoli brings his intern Cole Church to help conduct a semen extraction on horny patient Jay Tee. The intern proves to be helpful in getting the patient ready for his bareback session with the doctor and collecting his gooey cum when the raw anal action climaxes.