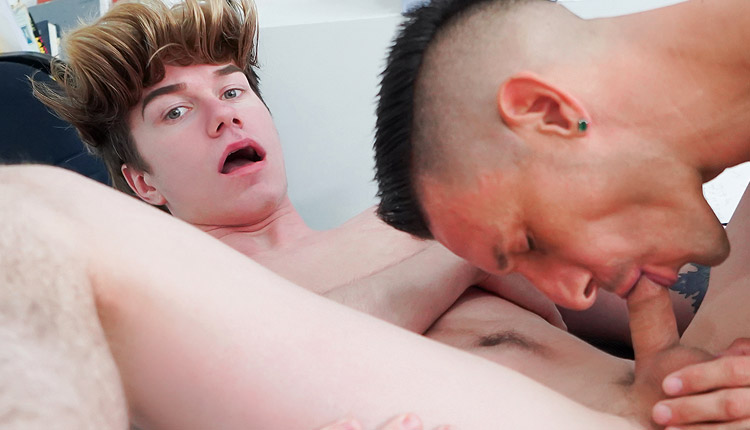 Jordan Lake topped by Jack Waters & Jax
Jordan takes two in a Bully Him episode from Say Uncle.
Mr. Thirio is not impressed with Jordan Lake's joke and helps Jack Waters carry on the tradition of bullying the school twink. Jordan can't believe the tables have been turned on him, but his tight hole is happy about getting pounded.