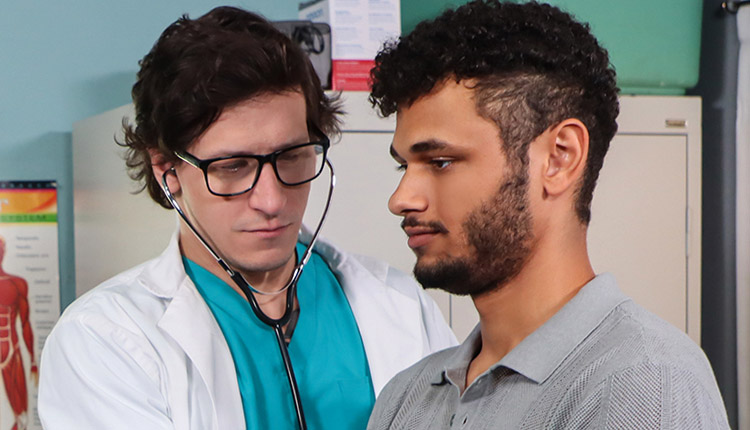 Jordan Pax drilled by Dalton Riley
Dalton tops Jordan in a Doctor Tapes episode from Say Uncle.
During his baseline exam, Jordan Pax is captivated by Doctor Dalton Riley and asks if he ever sleeps with his patients. The doctor tries to be professional, until he starts checking Jordan's blood flow and discovers his dick. For more Jordan, see his Say Uncle model page.