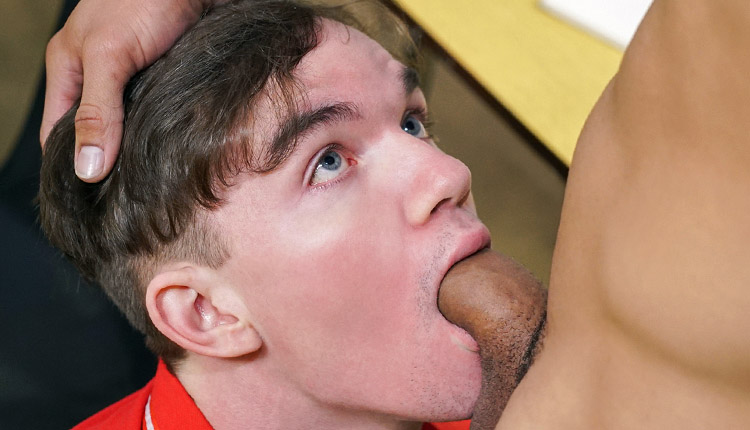 Leon King hammers Levi Hatter
Leon tops Levi in a Bully Him episode from Say Uncle.
When bully hunk Leon King tries to copy the answers from nerdy twink Levi Hatter, he ends up commanding him to suck his cock. Levi is worried the teacher might come back and catch them, but Leon is already pushing him to his knees and whipping out his dick.