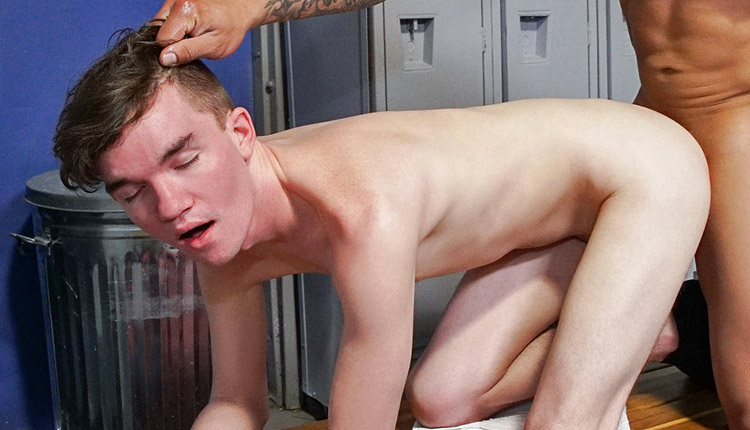 Leon King tops Levi Hatter
Leon drills Levi in a Bully Him episode from Say Uncle.
Leon King challenges Levi Hatter to shower too, but he says he doesn't want to. This is enough for Leon to wanna teach Levi a lesson, so he gets him naked and starts barebacking him right on the bench.