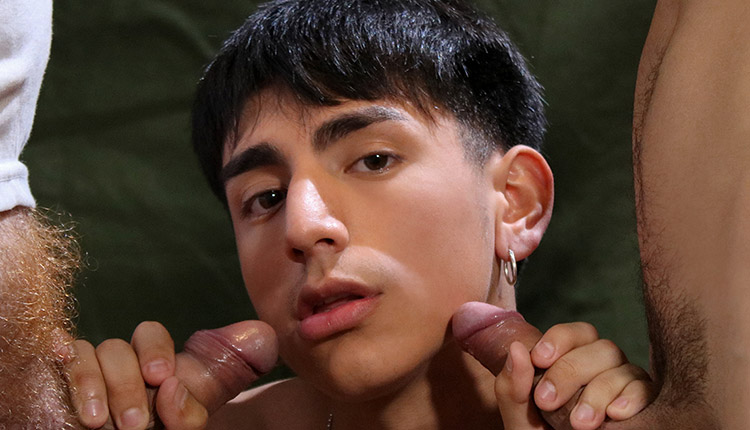 Leonel Russell & Andres Ivanoff screw Rene Sava
Rene takes two in a Military Dick release from Say Uncle.
Leonel Russell and Rene Sava have just joined the army and are greeted by Andres Ivanoff, an officer who enjoys a good hazing. Andres tells them to get naked, and Rene and Leonel take off everything but their underwear. Andres scolds them and gives out their first punishment: having sex in front of him. The boys follow his commands and engage in a hot threesome with their military leader.