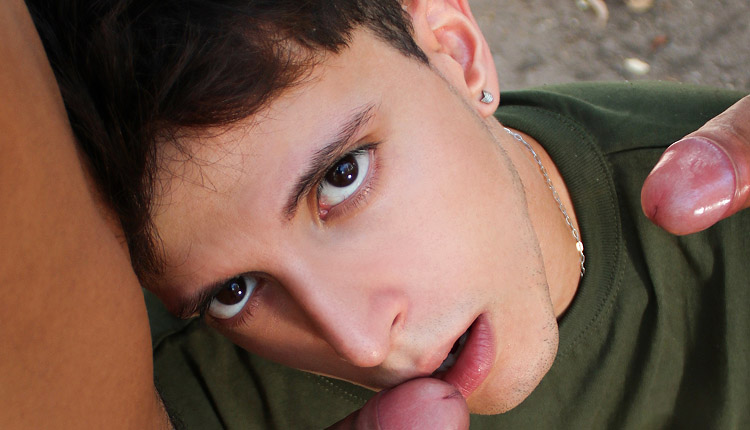 Leonel Russell & Glenn Hut hump Gavin Becerra
Gavin takes two in an Anonimo episode from Say Uncle.
Cruising is a matter of timing. A guy in the right place, at the right time is on the watch for a couple of hot strangers. Leonel Russell and Glenn Hut encounter Gavin Becerra, and they're soon pulling out their cocks in between trees to indulge themselves and suck each other dry, with a finale of fucking on a park bench.