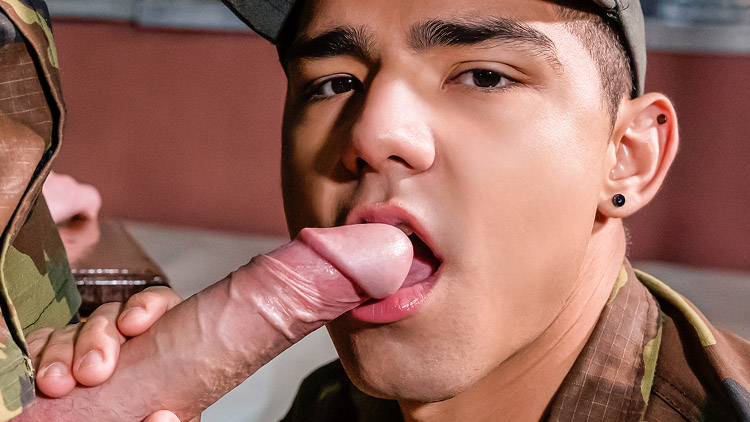 Mateo Roger fucks Felix Harris
Mateo tops Felix in a Military Dick episode from Say Uncle.
Cadet Mateo Roger is longing for some action in the camp, so he takes soldier Felix Harris somewhere private to show him his dick. The two privates relish each others' dicks until Felix wants Mateo to fuck him nice and hard on the spot. Mateo plows his mate, spilling his load on his tight butthole while Felix shoots his cum all over himself.