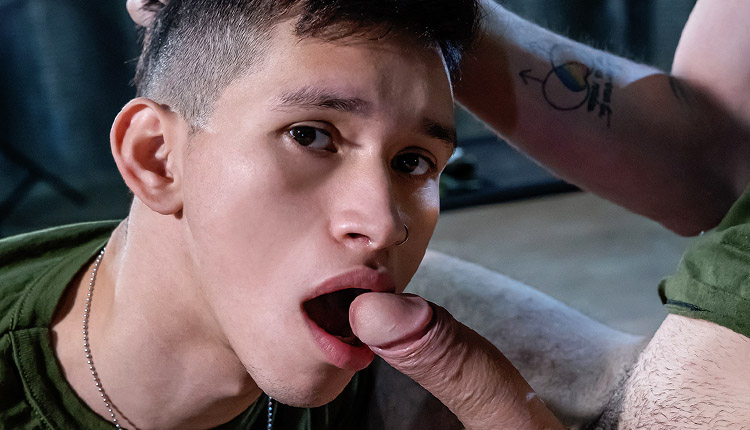 Mateo Roger fucks Frank Bauer
Mateo tops Frank in a Military Dick episode from Say Uncle.
Cadet Frank Bauer is asleep in his cot when Mateo Roger wakes him up with a prank. Mateo tells the cadet to do some pushups and crunches while he sabotages every attempt. Failing every test, there's only one way out for Frank: he'll have to suck Mateo's cock and get plowed by him.