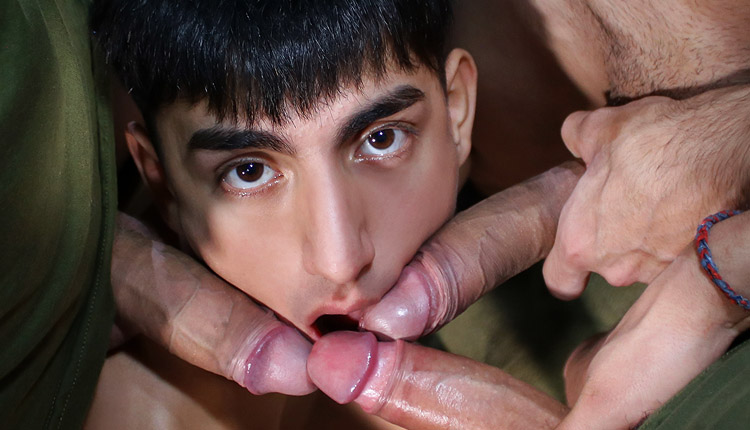 Rene Sava screwed by Leonel, Uriel & Felix
Rene's tag-topped in a Military Dick episode from Say Uncle.
Trespassers are not allowed in the military field, so when Rene Sava is caught interrupting military training, soldiers Leonel Russel, Felix Bonnet and Uriel Simon threaten to take him to the dungeon. The young intruder begs for mercy, consenting to engage in a hot fuck session with the horny cadets.