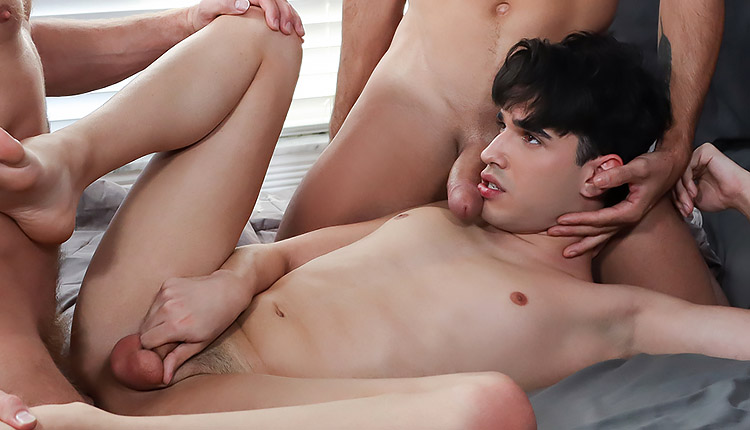 Rob Quin, Amone Bane & Scott Hardy
Rob takes two in 'Home Invasion' from Say Uncle.
Rob Quin's stepdad wants his boy to be more careful, because there have been marauders breaking into houses at night. Rob fails to listen and is surprised that night by Amone Bane, who comes to take some valuables but enjoys a fuck session with Rob instead. Scott Hardy hears some noises and finds Amone plowing his stepson, so he grabs the thief and pounds his ass before he and Amone take turns to fuck Rob.