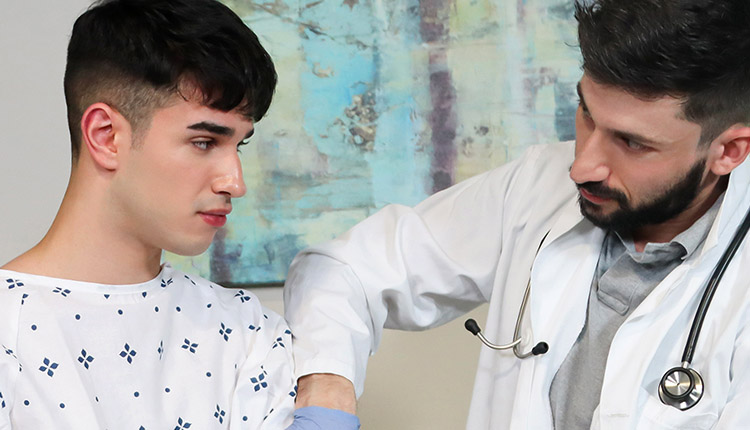 Rob Quin screwed by Scott DeMarco
Scott tops Rob in a Doctor Tapes episode from Say Uncle.
After winning a competition for cutest boy on campus, Rob Quin is called to Doctor Scott DeMarco's office and told that each winner must donate a semen sample ifor research on what makes a human attractive. Rob is a bit uneasy, but Scott's extraction methods are hot as fuck so Rob decides to play along. For more Rob, see his Say Uncle model page.