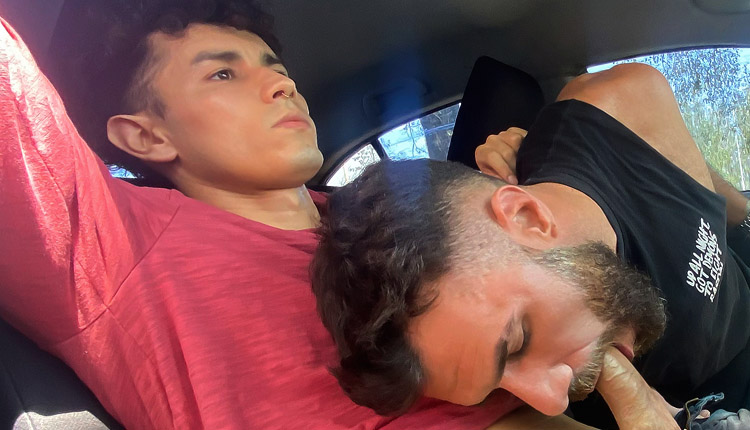 Rodrigo El Santo fucks Sebas Gold
Rodrigo tops Sebas in a Dick Rides episode from Say Uncle.
Sebas Gold gets a ride from Rodrigo El Santo, and things get steamy quickly. The two whip out their cocks and Sebas wants to be sucked first, but Rodrigo wants Sebas to suck his cock and bottom. Sebas is reluctant at first but agrees and gets fucked in the ass for the first time ever. Rodrigo can't get enough of Sebas' tight hole and fucks him hard. For more Sebas, see his Say Uncle model page.