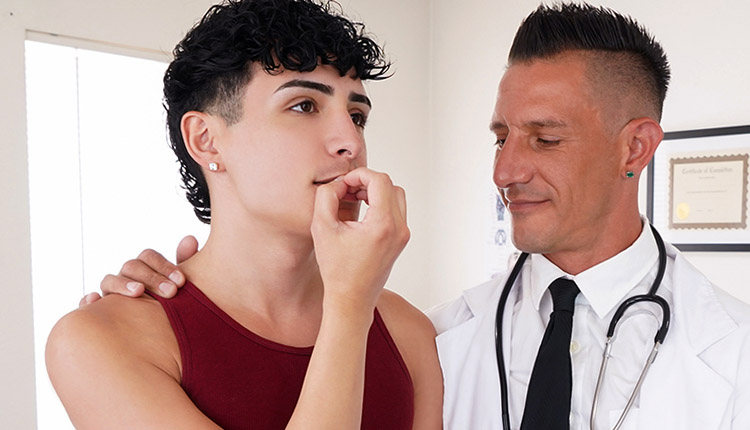 Romeo Rivera fucked by Jax Thirio
Jax tops Romeo in a Doctor Tapes episode from Say Uncle.
Romeo Rivera needs to get vaccinated but he's afraid of needles, so Doctor Jax Thirio offers the alternative method of intra-anal medicine. Jax, who's already vaccinated, can give Romeo the necessary antibodies through his sperm. Romeo is willing to do anything to avoid the needle, so he tries the strange approach. For more Romeo, see his Say Uncle model page.