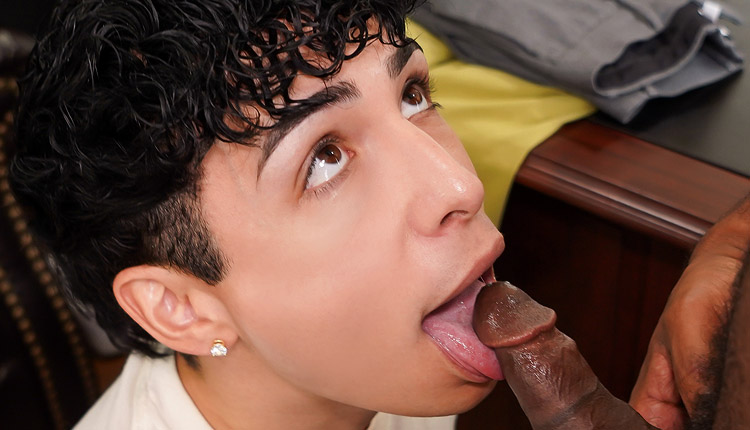 Romeo Rivers screwed by Shadow
Romeo debuts at Say Uncle in a Therapy Dick episode.
Romeo Rivers feels a crippling sensation when he needs to deliver a public speech, so he goes to a therapist for help. Dr. Shadow proposes an unconventional technique: he strips naked and asks Romeo to practice a presentation. Romeo feels awkward, but as he sucks cock and gets his ass pounded, he loses his fear of presenting publicly. For more Romeo, see his Say Uncle model page.