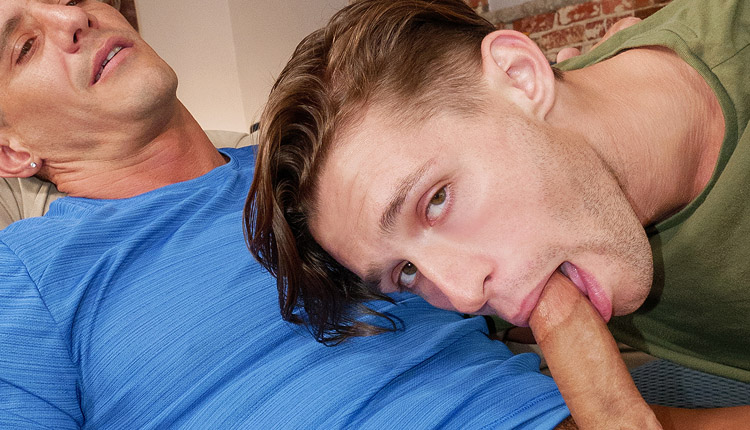 Shae Reynolds fucked by Lance & Jax
Shae takes two in 'Free Use Twink' from Say Uncle.
Sometimes you want to be able to get your sexual fix with no strings attached, and that's what this scene is all about. Jax Thirio and Lance Charger call Shae Reynolds to come by for some fun during a big game. While Jax and Lance enjoy the game, Shae gets right to pleasuring the two older men.