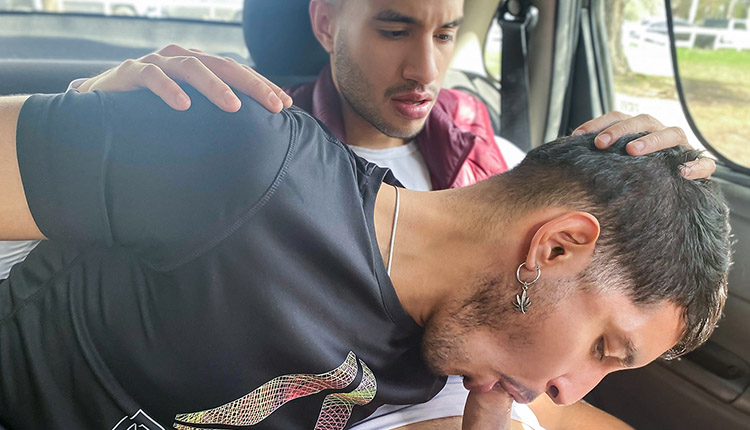 Talex Madriz drills David Torres
Talex tops David in a Dick Rides episode from Say Uncle.
A ride home can be the perfect excuse to meet your favorite OnlyFans porn star. As hot Latinos David Torres and Alex Madriz share a car, the two obviously have some chemistry together. What starts as a short stop to fool around in the back seat ends up in a horny outdoor fuck session.