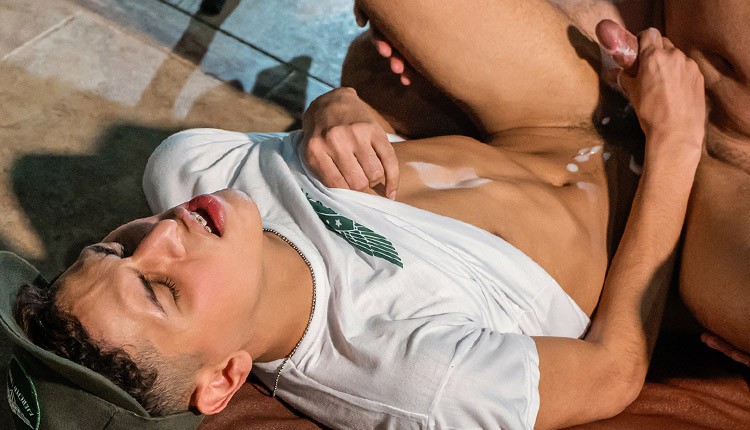 Tommy Ameal drilled by Daniel Trebol
Daniel tops Tommy in a Military Dick episode from Say Uncle.
Sargent Daniel Trebol oversees cadet Tommy Ameal's physical training, but when his results are poor he must punish the young soldier. Tommy learns pretty quickly that punishments are very personal here, as Sargent Trebol drills his hole.