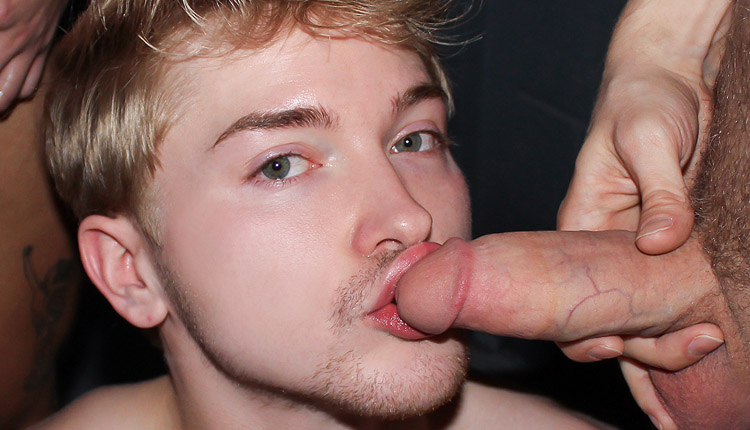 Zacc Andrews gang-banged
Zacc takes three in a Pig Bottoms episode from Say Uncle.
As part of his thesis project, Zacc Andres wanders inside an abandoned place to conduct research. Axel Drago, Carter DelRey and Sage Roux are lurking in the dark, waiting to capture a new pig bottom to continue their own research. Zacc soon falls into the claws of these dominant tops, who test how much cock the blond boy can handle. For more Zacc, see his Say Uncle model page.