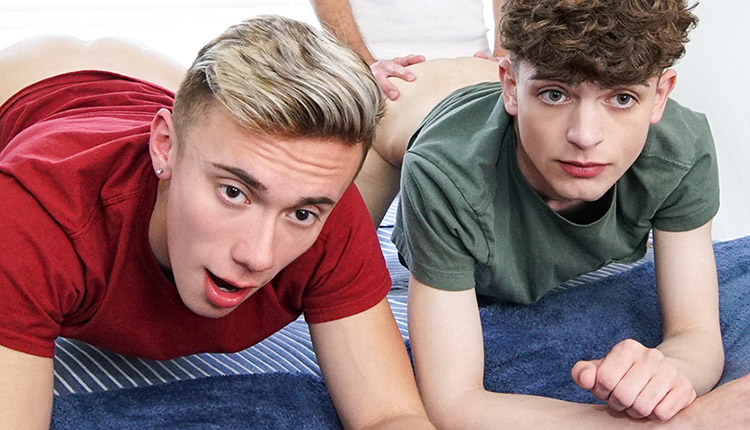 Zayne Bright & Carter DelRey with Jake
Zayne and Carter both bottom in 'Free-Use Little Guys' from Say Uncle.
Carter DelRey and Zayne Bright want to play video games, but Jake Lawrence isn't about it. After some convincing, Jake folds and lets the boys play their video games. But Jake later surprises them in the bedroom, and both Carter and Zayne are totally cool with Jake using them however he pleases.