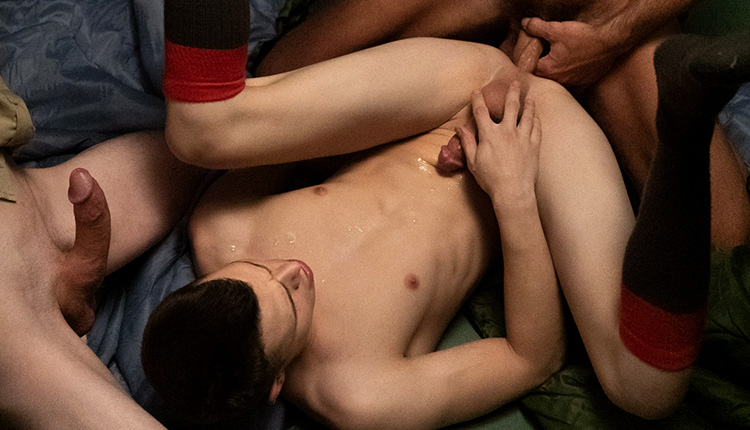 Austin Young, Jack Andram & Mitch Cox
Austin's spit-roasted in 'Scouting Overnighter' from ScoutBoys.
Austin Young has been watching his mentor all day and as Jack Andram lies sleeping next to him, Austin can't help but touch his scoutmaster's cock through his clothes. Scoutmaster Mitch Cox shows Austin how a man gives head but the boy's moans wake Jack, who wants in on the action. Austin sucks his buddy's cock while getting his ass plowed hard and deep by Scoutmaster Cox.