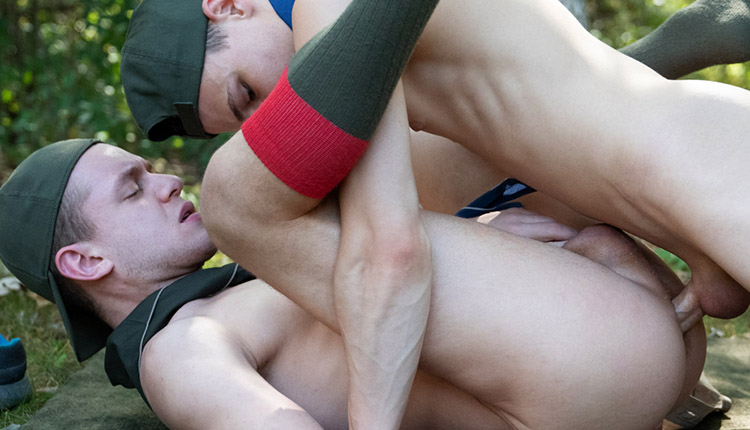 Austin Young screws Ian Levine
Austin tops Ian in 'Scouts Dinner Duty' from ScoutBoys.
Austin Young and Ian Levine stepped away from camp and moved in close to one another, pressing their lips together. Ian took off his shorts, pulling out his cock, and Austin filled his mouth with it. Ian knew their time alone wasn't long, but he wanted was to feel the young scout's mouth swallowing his shaft before he opened his hole to Austin's throbbing cock.
ScoutBoys model page: Austin Young
ScoutBoys model page: Ian Levine