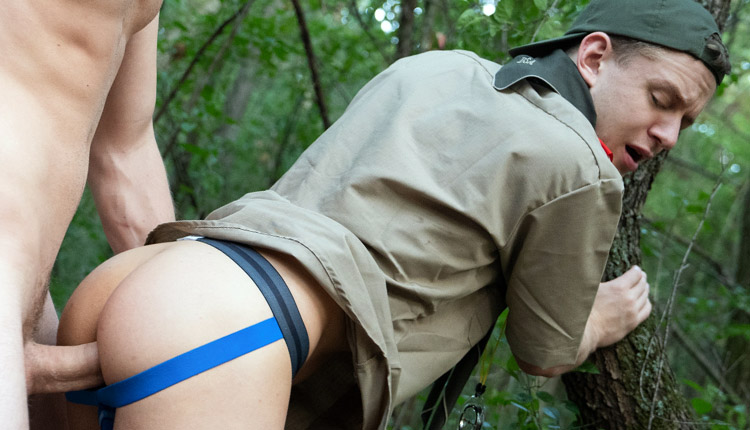 Cole Blue bangs Ian Levine
Cole tops Ian in 'Orienteering' from ScoutBoys.
Cole Blue guided Ian Levine to a nearby tree, bending him over as he lowered his shorts. Cole eased his wet cock between Ian's cheeks and felt the boy's hole become softer. With a shallow push, Cole felt the tip of his cock move its way in.