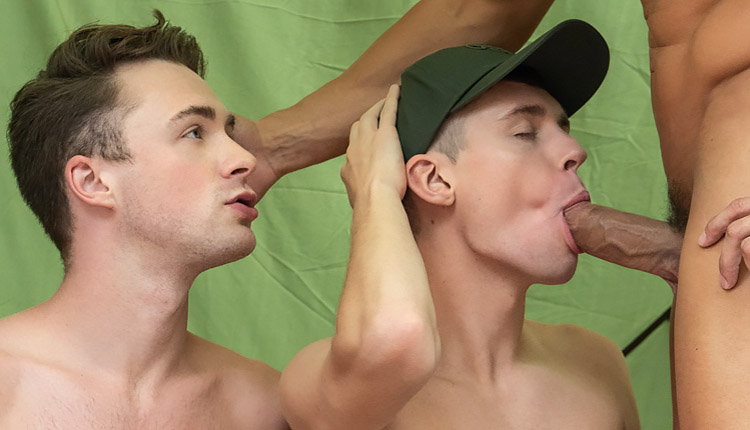 Cole Blue & Jack Bailey with Jax
Jack and Cole both bottom in 'Hands-On Scouting' from ScoutBoys.
Scoutmaster Jax Thirio encourages Cole Blue and Jack Bailey to stay behind to hone their knot-tying skills. Soon he strips and allows the scouts service his hard-on. Jax slides his dick into Cole first, and begins to pound his tight hole. Then it's Jack's turn to sample the scoutmaster's power-fucking. He bangs each boy in turn and eventually blows his giant load into Jack.