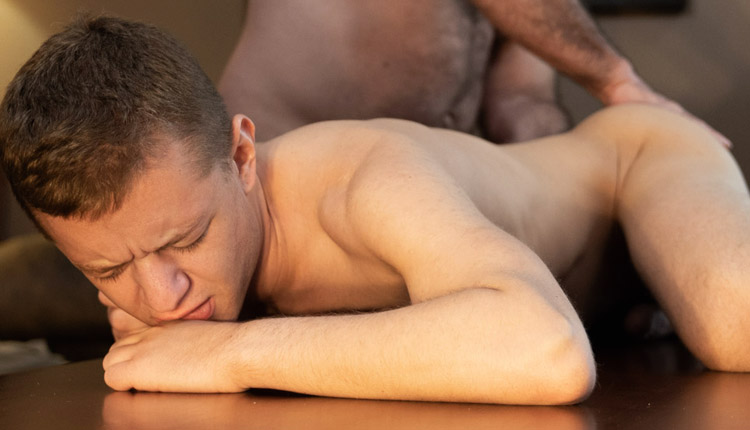 Ian Levine banged by Bishop Angus
Bishop tops Ian in 'The Pledge' from ScoutBoys.
Ian Levine stands as his scoutmaster runs his hands over his body and removes the boy's clothes. Bishop Angus reaches around to the boy's butt, squeezing the cheeks. He soon has Ian bent over with one knee up on the table, and the man presses his cock in. Ian's ass bounces as the scoutmaster thrusts harder until the young cheeks get painted with hot jizz.