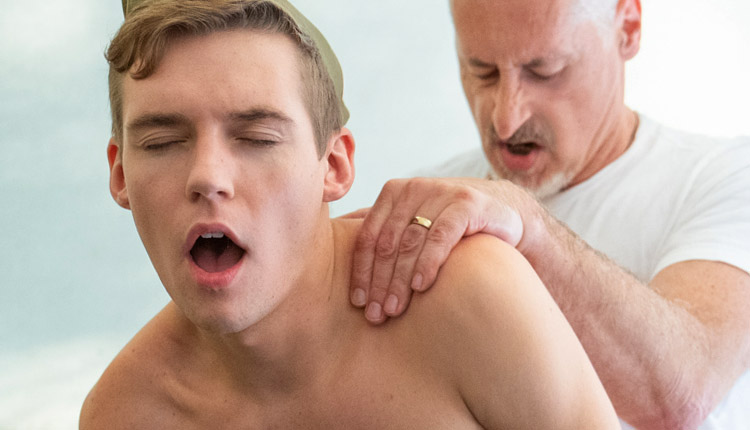 Jack Bailey boned by Korzark Kipling
Korzark tops Jack in 'Lessons in Discretion' from ScoutBoys.
Scoutmaster Smith has had his eye on Jack Baily, and finally gets the boy on his own in a tent. Jack wraps his lips around Smith's daddy dick, then climbs onto the older man and sinks onto him, allowing Smith's meat to penetrate his tight hole. Smith pulls out and pushes the boy onto his front so that he can do some serious banging until Jack sprays a load.