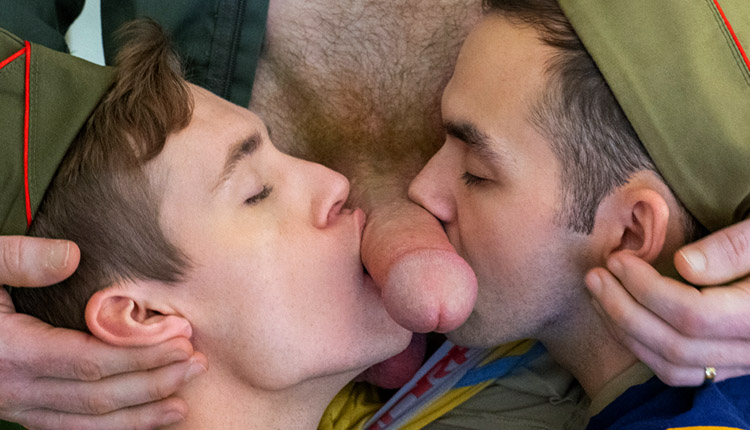 Jack Bailey & Marcus Rivers with Legrand
Jack and Marcus bottom in 'Boys Will Be Boys' from ScoutBoys.
Scoutmaster Legrand went to the other side of the campsite and found Jack Bailey and Marcus Rivers going at it. He watched Jack sucking his friend's dick and doing a pretty good job. Legrand found himself eager for a piece of the action.