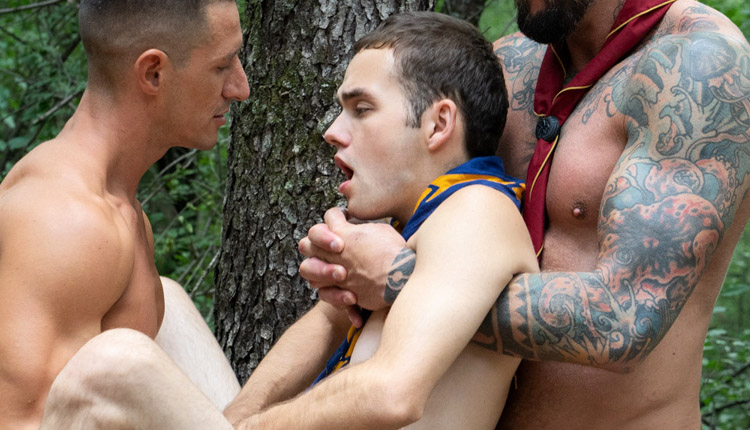 Marcus Rivers drilled by Dolf & Jax
Marcus takes two in 'Lesson in Discretion' from ScoutBoys.
Scoutmasters Dolf Dietrich and Jax Thirio have a penchant for young guys like Marcus Rivers. The three go for a walk in the forest and the trio become a seething mass of spit and pre-cum. The men kiss, lick and suck young Marcus while ripping off his uniform, then take turns banging the boy. The men bone him brutally, slamming every inch inside him as Marcus is helpless to do anything but explode.