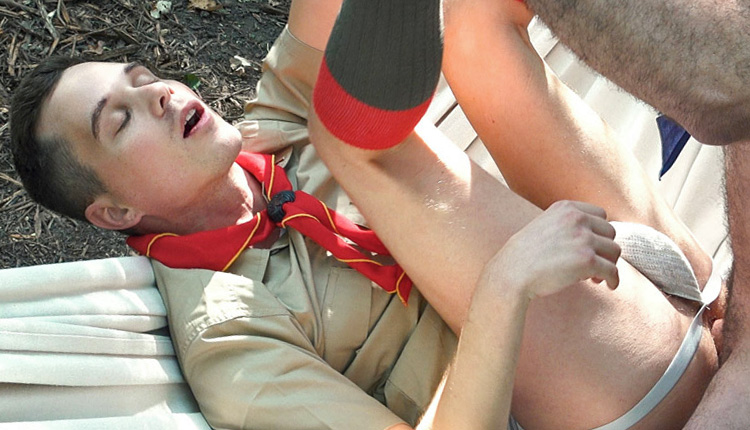 Mark Winters banged by Bishop Angus
Bishop bangs Mark in 'Outdoor Adventuring' from ScoutBoys.
Tying up a couple sheets to some trees, Scoutmaster Bishop Angus made a swing for Mark Winters to lay on. Angus put Mark on his back, presenting the boy's hole, tight as a knot. Angus slowly eased himself between the beautiful cheeks. Mark felt his stomach clench as he was penetrated but after he took a deep breath, his muscles relaxed, making a cozy place for the man's thick, bare cock.