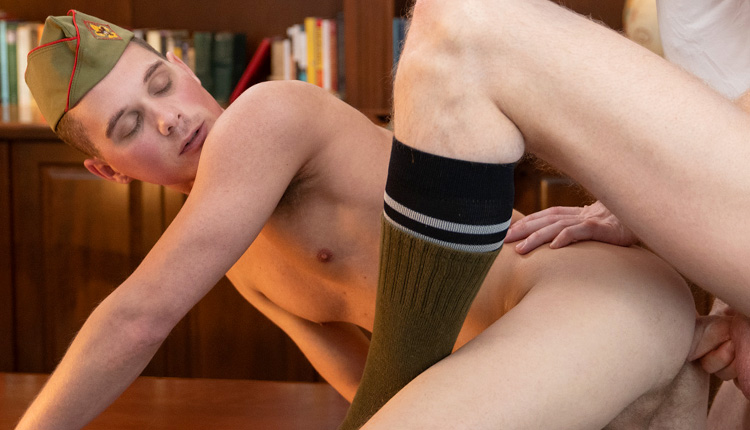 Mark Winters banged by Legrand Wolf
Legrand tops Mark in 'The Pledge' from ScoutBoys.
Scout Mark Winters is eager to please as he cranes his neck up to kiss Scoutmaster Wolf Legrand. The boy moans as his cock and ass are inspected by the scoutmaster's large, strong hands. On his knees, Mark puts his mentor's cock into his mouth, and is rewarded with the man's tongue delving his virgin ass hole, followed soon by his cock.