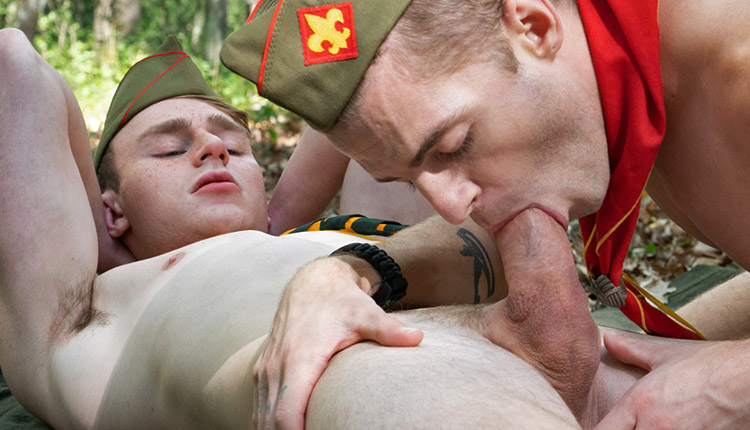 Tom Bentley bangs Eric Charming
Tom tops Eric in 'Walking Naked' from ScoutBoys.
Tom Bentley and Eric Charming stroll into the woods wearing just their caps before stopping to sunbathe. Tom quickly has his lips wrapped around his friend's dick, then starts to push his dick into Eric's ass. Tom is soon banging his friend with increasing speed and energy until semen flies from his throbbing dick deep into Eric's stomach.