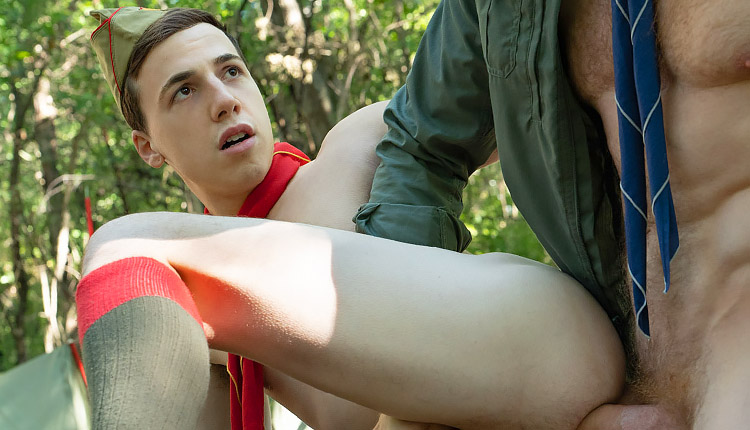 Troye Jacobs screwed by Legrand Wolf
Legrand tops Troye in 'Testing his Mettle' from ScoutBoys.
New boy Troye Jacobs is just the sort of scout that Legrand Wolf enjoys the most. Troye must prove himself to Scoutmaster Legrand, by dropping to his knees and servicing his leader's meat. And then it's time to penetrate the boy. The Scoutmaster goes slow to begin, and the boy's moans get louder as he's speared with increasing power.
ScoutBoys model page: Troye Jacobs
ScoutBoys model page: Legrand Wolf