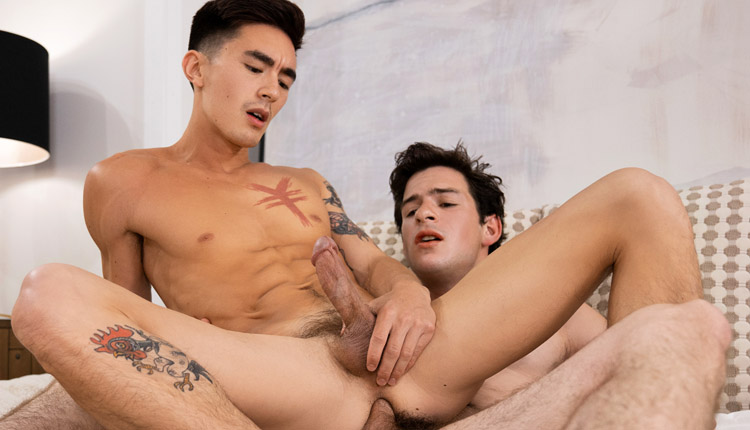 Cody Seiya & Archie flip
Cody and Archie swap on top in a session from Sean Cody.
Archie's back in the studio, and new model Cody Seiya is into the idea of a flip fuck. The guys start with some passionate making out, and Archie then feeds Cody his cock before having the bottom ride him. Cody takes a pounding in doggystyle and mish before he cums as he rides Archie's dick and gets a hot creampie. Then it's time for him to top.