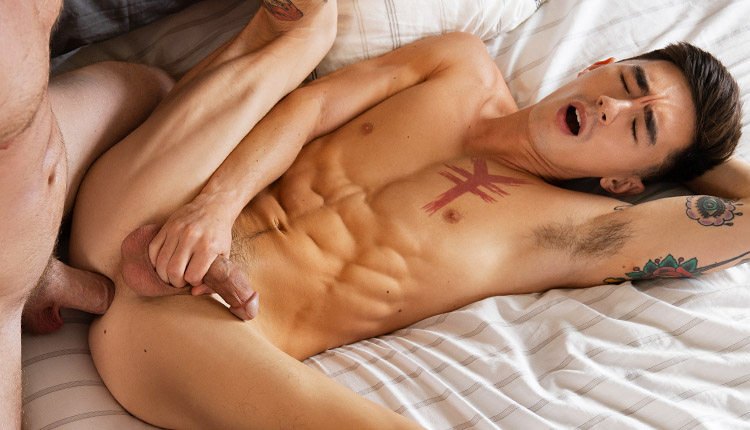 Cody Seiya fucked by Jax
Jax packs Cody's ass in a hardcore session from Sean Cody.
Jax is impressed with newcomer Cody Seiya's abs, and Cody is excited to work with Jax. These hotties are definitely on the same wavelength as they begin making out and undressing each other. Cody lets Jax admire his cut physique as he rides his big cock and takes a big creampie, and then it's Jax's turn to show off as he picks Cody up for a stand-and-carry.