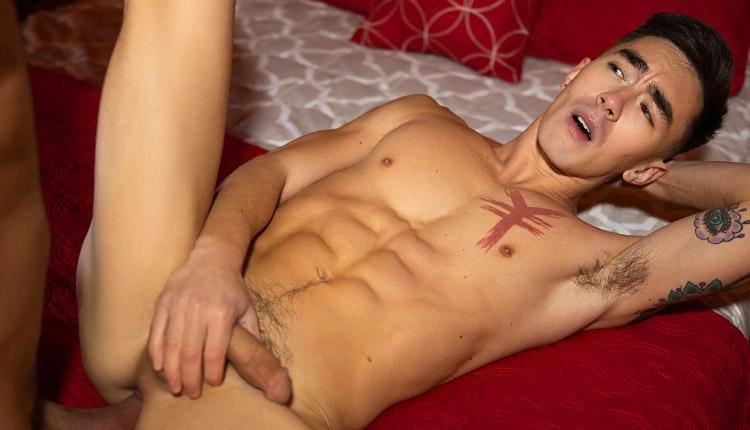 Cody Seiya screwed by Josh
Josh tops Cody in part 2 of 'The Cabin' from Sean Cody.
The guys swap sex stories and Justin asks, "Have you guys ever fucked outdoors?" Cody Seiya jokes, "Does snowballing count?" as he eyes up hot top Josh. Cody and Josh head outside, where Cody sucks Josh's dick before getting fucked doggy-style against a tree and bent over the woodpile. They sneak back inside, where Cody rides Josh's cock, then they fuck on the bed till they both shoot loads.