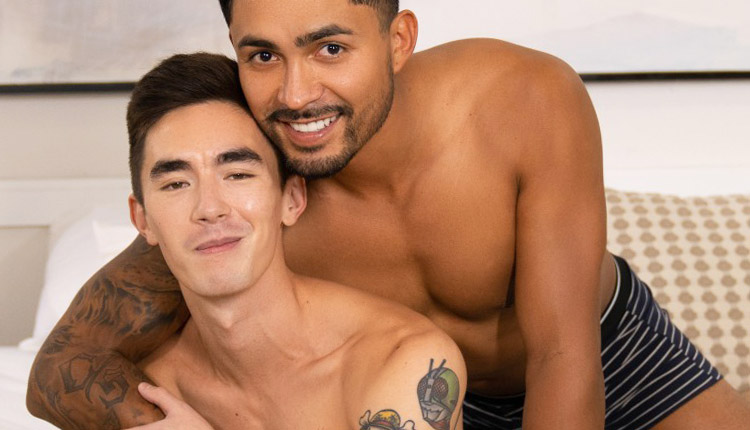 Ricky Donovan drills Cody Seiya
Ricky tops Cody in a hardcore session from Sean Cody.
Cody Seiya and Ricky Donovan (Asher) undress each other, and Ricky practices his deep-throating skills on Cody's cock, then Cody sucks Asher while the bearded top fingers his hole. Cody lowers himself onto Ricky's cock and rides it hard. Ricky puts the bottom on all fours and pounds his ass, then pulls out as they both jack till they cum.