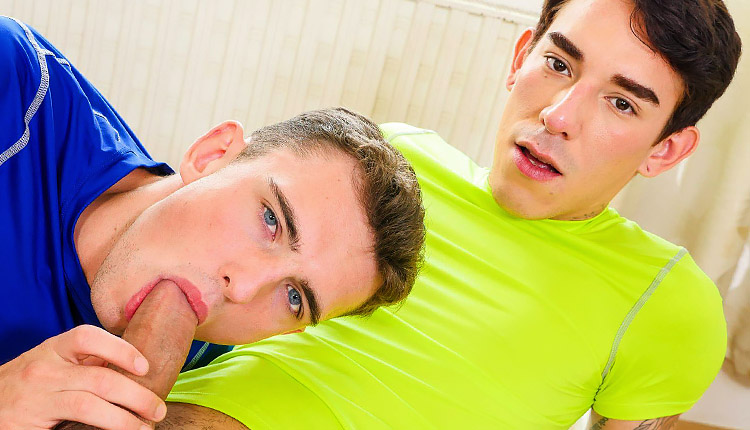 Adam Barnes fucks Roman Capellini
Adam tops Roman in 'I See Your Hole' from Southern Strokes.
After our bike ride, I noticed a tear in Roman's shorts, so I put my finger inside and teased his ass. Roman went for my dick and took my tool down to the balls. We then switched, and I tried taking his meat into my mouth, even though I'm not that good at it. But I made up for it by sliding my cock into his tight ass and fucking him good. We both shot our loads and now have a new secret between us.